Air Conditioning
GENESIS AIR CONDITIONING
Genesis Air Services Pty Limited is a wholly Australian owned company whose aim is to ensure total customer satisfaction through design, installation, service, warranty and maintenance for mechanical services and air conditioning associated with industrial, commercial and domestic projects.
Contact:Jason or Luke
T: (02) 4721 1311
E: genesisairconditioning@gmail.com
 
Architecture
ANDREW BURNS ARCHITECTS
We design houses, cultural buildings and public spaces in Australia and internationally. We respond to each client's brief sensitively and creatively to deliver projects that are socially and environmentally sustainable. Our approach is strategic yet intuitive, creating buildings that are rich in ideas yet highly pragmatic.
Contact: Andrew Burns
M: 0405 191 150
E: office@andrewburns.net.au
W: www.andrewburns.net.au

FORMOSA DESIGN OFFICE
Architectural and Interior design services. Formosa Design Office specialises in terraces and new homes within the inner city.
Contact: Stuart Formosa
M: 0433 664 010
E: sformosa@internode.on.net  
---
Windows and Doors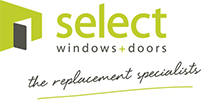 SELECT WINDOWS + DOORS
Specialising in replacement of existing windows and doors with new timber, aluminium or composite windows and doors.
P: (02) 9938 1500
F: (02) 9938 1533
www.selectwindows.com.au
Contact: Trend Windows & Doors - Anthony Perrett
Address: Unit 5, 20 West Street, Brookvale, NSW 2100  
---
IT Services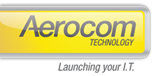 AEROCOM TECHNOLOGY
We listen to our customers needs and tailor solutions to fit your business. By using innovative solutions, Aerocom will keep your IT infrastructure running efficiently to allow you to focus on your core business.
P: (02) 9572 7200
F: (02) 9572 7211
W: www.aerocom.net.au
Contact: Aerocom Technology - Darren Speer  
---
Bathrooms

REECE
Quality products with a memorable experience.
P: (02) 9818 3044
F: (02) 9810 2766
E: balmain.bathroomlife.nsw@reece.com.au
www.reece.com.au
Contact: Reece Bathroom Life Balmain - Taryn Triegaardt (Branch Manager Dean Adzic)   
Address: 568 Darling Street, Rozelle NSW 2039   
---
Certifying
ESSENTIAL CERTIFIERS
Essential Certifiers is a leading building certification company based in Sydney offering various services from expert building advice and Building Code of Australia consultancy to PCA services including the issuing of Construction Certificates, Complying Development Certificates and Occupation Certificates.
P: (02) 9612 5000
F: (02) 9612 5050
E: info@essentialcertifiers.com.au
www.essentialcertifiers.com.au
Address: Level 1, 405 Hume Highway Liverpool NSW 2170  
---
Engineering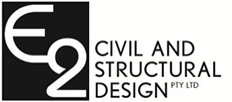 E2 CIVIL AND STRUCTURAL DESIGN
Civil and structural engineering design of all projects from new residences and alterations to industrial and commercial properties.
P: (02) 8594 6111
F: (02) 8089 1051
www.E2design.com.au
Contact: E2 Civil And Structural Design – Chris Errington
Address: P.O. Box 608, Waverley  NSW 2015   
---
Electrical

WAYNE HACK ELECTRICAL SERVICES
Wayne Hack Electrical Services is an experienced electrical contractor who can offer you a one stop shop for all your electrical needs.
We pride ourselves on quality workmanship and a reliable service, at a fair price.
M: 0411 800 150
F: (02) 9669 4998
E: info@whes.com.au
Contact: Wayne Hack Electrical Services – Wayne Hack Address: P.O. Box 673, Coogee  NSW  2034  
---
Landscaping

COMMERCIAL LANDSCAPE & MAINTENANCE
Commercial Landscape & Maintenance is a Sydney based firm providing landscaping and garden maintenance services for both the domestic and commercial sectors.  
P: (02) 9908 3052
F: (02) 8221 9473
E: Info@commerciallandscape.com.au
www.commerciallandscape.com.au
Contact: Commercial Landscape & Maintenance – Joel Bence  
---
---
Surveying
JOHN MCDONALD GROUP
John McDonald Group is an Australian based company that specialise in all aspects of land engineering and construction surveys.
P: (02) 4648 0300
F: (02) 4648 0288
M: 0417 477 283
www.jmgsurvey.com.au Contact: JMG Survey – Adam McDonald
Address: 1/14 Bluett Drive, Smeaton Grange   NSW   2567  
---